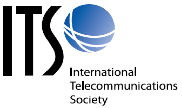 Call for Papers
27th European Regional Conference of the International Telecommunications Society
Cambridge, UK, 7th – 9th September 2016
The evolution of the north-south telecommunications divide: the role for Europe
Worldwide telecommunications and Internet provide the integrated infrastructure used for the global sharing of information, economic and financial transactions in an integrated World economy. This shared availability of information also plays a key role in motivating and coordinating mass social phenomena such as economic and political migrations that are currently redefining integration policies in Europe. Moreover, migrant communities often maintain their internal social links through mobile social media, the diffusion of which is adding richness and complexity to emerging European identity.
These macro social and economic phenomena rest on the existing worldwide information infrastructure, that has emerged from an initial public investment in the original Internet backbone and has, since then, evolved into a complex ever-changing information ecosystem, where traditional carriers, internet exchange points, mobile operators and content providers interconnect. The accessibility and affordability of this information infrastructure varies significantly between developed and developing countries and between rural and urban areas in Europe. The societal and economic implications of these information divides risk to create new barriers to participation and new forms of marginalisation in the world economy.
The next European regional ITS conference aims to address these issues and their implications for Europe's dynamic telecommunications market and to provide a forum where academics, policy makers, users and operators, can identify problems and suggest solutions to shape the future evolution of the European information infrastructure and its role in the wider world.
These and other topics will be addressed at the 27th European regional conference in Cambridge, United Kingdom. Papers and panel sessions in the following areas are called for:
 Digital divides – their character and how they can be overcome
 The contribution of telecommunications to economic growth and development
 The development and socio-economic impact of mobile applications
 The provision of telecommunication services to marginalised communities
 Regulation – its implementation, form and future development
 The impact of regulation on operator strategy and investment
 Operator strategies – consolidation, investment and innovation
 The impact of OTT, its regulation and future development
 Convergence – technological, economic and regulatory
 The interaction between content and telecommunication markets – development, bundling and convergence
 Broadband – spectrum and mobile broadband, funding and forms of infrastructure investment
 Mobile markets – national roaming, convergence with fixed, the challenges of mature markets
 Innovative business models – content and the Internet of Things
 Innovative new services – e-health, m-health, e-education etc.
 Online markets – the value of personal and location data, children as online actors,
 Big data – tools and techniques of collecting and analysing large datasets, socio-economic consequences of big data
 Net neutrality – debates, challenges and future
 Internet governance and the control of content and customers
  Cyber security and privacy as an infrastructure issue
Submissions on other topics are also welcomed.
Authors are encouraged to submit their papers for publication in Telecommunications Policy as well as other international peer-reviewed academic journals. A thematic special issue of Telecommunications Policy will be announced in due course.
Important dates:
21 March 2016: Deadline for abstracts and panel session suggestions
20 April 2016: Notification of acceptance
31 August 2016: Deadline for final papers
7th – 9th September 2016: ITS 2016 Regional Conference in Cambridge, UK
Submission of abstracts:
Abstracts should be about 2 pages (800 to 1000 words) in length and contain the following information:
Title of the contribution
A clear statement of the research question
Remarks on methodology adopted in the paper
Outline of (expected) results
Bibliographical notes (up to 6 main references used in the paper)
All abstracts will be subject to blind peer review.
On-line submission:
ITS 2016 UK is using the Easychair online submission system. To submit an abstract through Easychair, please use the following link:
https://easychair.org/conferences/?conf=its2016uk
Alternatively, the submission webpage can be accessed via the conference website at:
http://www.itseurope.org/2016//call-for-papers/
If you do not have an account with Easychair, you must set one up. If you have used Easychair as an author or reviewer for a previous conference, you can reuse your existing password and account.
Please ensure that your abstract is anonymised. You will be invited to provide your personal information in a different section.
If you have questions please contact jason.whalley@northumbria.ac.uk. More information on how to submit abstracts and important dates and deadlines can be found on the website at: http://www.itseurope.org/
The conference is being co-organised by ITS, the

Institute for International Management Practice , Anglia Ruskin University, and the Centre for Development studies, University of Cambridge."
Local team:
Prof. Emanuele GIOVANNETTI, (Co-Chair) Institute for International Management Practice, Anglia Ruskin University, Cambridge, UK
Dr. Shailaja FENNELL, (Co-Chair) Centre for Development Studies , University of Cambridge, Cambridge, UK
ITS:
Dr. Brigitte PREISSL,
German National Library of Economics, Hamburg, Germany
Prof. Jason WHALLEY,
Northumbria University, Newcastle, UK