28TH ITS EUROPEAN CONFERENCE OF THE INTERNATIONAL TELECOMMUNICATIONS SOCIETY
28TH ITS EUROPEAN CONFERENCE OF THE INTERNATIONAL TELECOMMUNICATIONS SOCIETY
Competition and Regulation in the Information Age
The theme of the conference is "Competition and Regulation in the Information Age", which particularly addresses the challenges that are brought about by the blurring between communications and information services. There will be a plenary session as well as an industry and policy panel on this issue. Contributed panel sessions and papers are welcomed on the full range of topics covered by the ITS. A best student paper prize will be awarded and the conference is followed by a Ph.D. seminar
The conference is being co-organised by ITS and the University of Passau, Faculty of Business Administration and Economics
Call for Papers
COMPETITION AND REGULATION IN THE INFORMATION AGE

About ITS
The International Telecommunications Society (ITS) is an association of professionals in the information, communications, and technology sectors.
ITS is an independent, non-aligned and not-for-profit organisation with a worldwide network of about 400 members. ITS provides a forum where academic, private sector, and government communities can meet to identify pressing new problems and issues, share research results, and form new relationships and approaches to address outstanding issues.

Membership benefits
Information on the Society and on forthcoming events such as international and regional telecommunications conference proceedings Discounts as announced for ITS events and publications Occasional special discounts on ITS conference proceedings Complimentary subscription to Telecommunications Policy (11 issues per year) Access to the ITS Listserv

Contact
ITS Europe
Dr. Brigitte Preissl
ZBW – Leibniz Information Centre for Economics;
Hamburg
E-mail: b.preissl (at) zbw.eu
Local Organizer:
Prof. Dr. Jan Krämer,
Chair of Internet and Telecommunications Business,
Passau
E-mail: ibusiness (at) uni-passau.de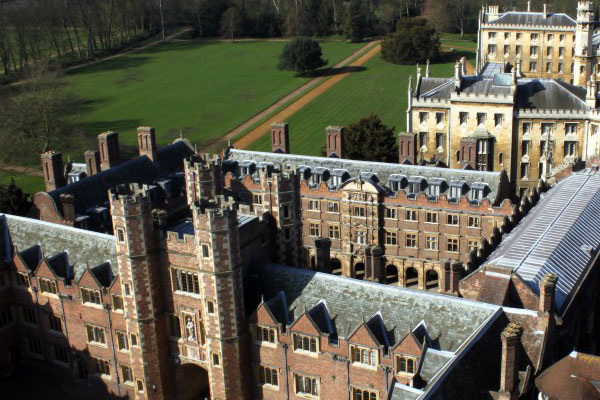 Cambridge, GB 2016
The evolution of the north-south telecommunications divide: The role for Europe
Twitter: Follow us on twitter: @itspassau and be sure to include @itspassau and #itspassau in your own tweets, so we can retweet them.